text.skipToContent
text.skipToNavigation
Modular Maintenance Training Mechanics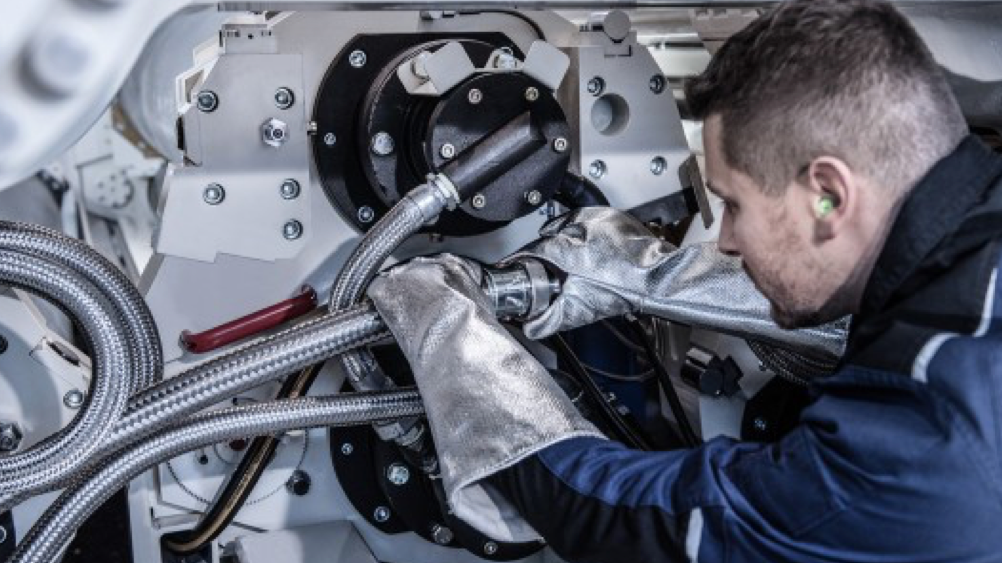 On Request
Price per person plus
Legal VAT plus shipping costs
Training available
Description
The Corrugator is a high complex machine. The different types and the high technical level of the part machines is a reason for the demanding maintenance work. It is essential to know how the machines have to work to find possible causes of errors. The right adjustment of the different gaps and units is also very important to avoid a bad corrugating board quality or stop times.
contents
Selection of the content of the following modules and create your own specific course for your company:
Find enclosed the selection sheet
Objectives
In this course there is the possibility to create your own individual training program for your company. This can be adjusted exactly to your company's specific needs.
benefits
Customize the training to your specific needs
Empower your employees
Constant high (technical) availability
Target Group
Operating personnel
Maintenance staff
Team-leaders and Supervisors
Production management
Duration
To be decided, depends on blocks selected
Training Methods
Presentations (modular)
Classroom (theory)
Videos/Animations
Group workshops/Discussions (interaction)
Pre-Conditions
Basic knowledge of the corrugator machines
Location
Languages
Many languages are available. Optional languages on request (translator required)