text.skipToContent
text.skipToNavigation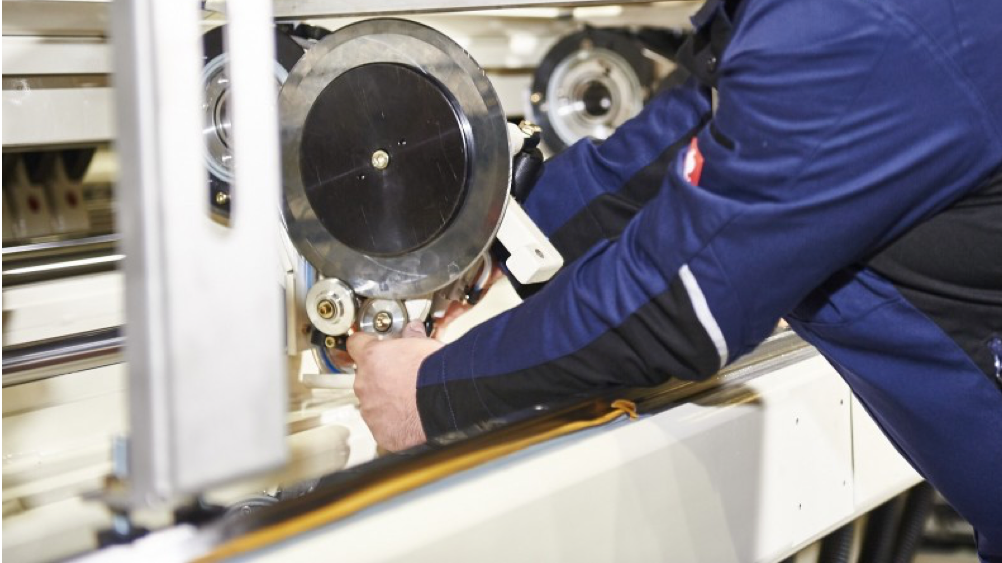 On Request
Price per person plus
Legal VAT plus shipping costs
Training available
Description
This training helps your personnel to handle the equipment safely in order to be able to cope with the various requirements in production. A well-trained operator is much better prepared for his work and can react faster and safer when problems occur. Frequently there are still uncertainties and open questions regarding the operation of the equipment and in the event of malfunctions. The self-confidence of the operators plays an important role in ensuring smooth operation. Training will encourage your operators in their work.
contents
More detailed explanation of the corrugator functions
Fill knowledge gaps
Further development to produce corrugated board with good quality
Tips and tricks for the production
Cleaning of the corrugator
Objectives
This training gives the operator a better overview of all corrugator functions and is designed to answer open questions regarding operation and problem solving. The training program is adapted to your specific corrugator configuration and production mix.
benefits
Leads to a smooth operation of the plant
Meeting your production requirements
Both experienced and new operators are trained by experienced trainers at the required level
Target Group
Operating personnel
Corrugator Team-leaders/Supervisors
Production Manager
Duration
depends on the scope of delivery and the number of shifts to be trained
Training Methods
Presentations (modular)
Classroom (theory)
Videos/Animations
Group workshops/Discussions (interaction)
Pre-Conditions
Participants must have basic knowledge about the corrugating process (entry level)
Location
Languages
English
German
Optional languages on request
If a translator is required, additional time and expense must be calculated