text.skipToContent
text.skipToNavigation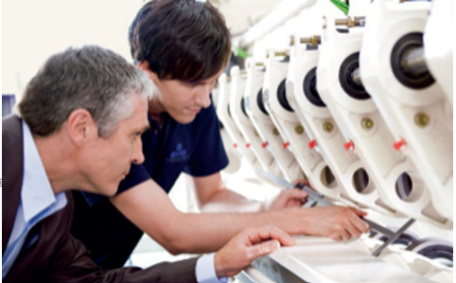 Price for SRA Inspection
Inspection available
Short Description
Slitter Scorer inspection incl. minor repairs and adjustment with the aim of identifying problems, tracing them back to their causes, correcting them and optimally adjusting the Slitter Scorer.
Customer Benefit
Consistently high quality reduces customer complaints
Improved measuring accuracy of outs
Increase in machine availability
Product Description
We thoroughly inspect your slitter scorer and at the same time carry out minor repairs for you straightaway.
Inspection of all moving parts for wear and tear
Checking of all knife and scoring bodies for wear and function
Verification of the symmetrical grinding angle, extremely important for the dimensional accuracy of the bends
Checking the positioning mechanism for wear and tear
Checking the grooved profile coating for wear and tear
Measuring of the bodies and sections to ensure the dimensional accuracy of the curve dimensions
Measurement check by test production
Functional test after completion of service work
Service report / documentation
Durchführung durch 1 BHS Techniker
Duration
5 days
Machine downtime
1-2 days