text.skipToContent
text.skipToNavigation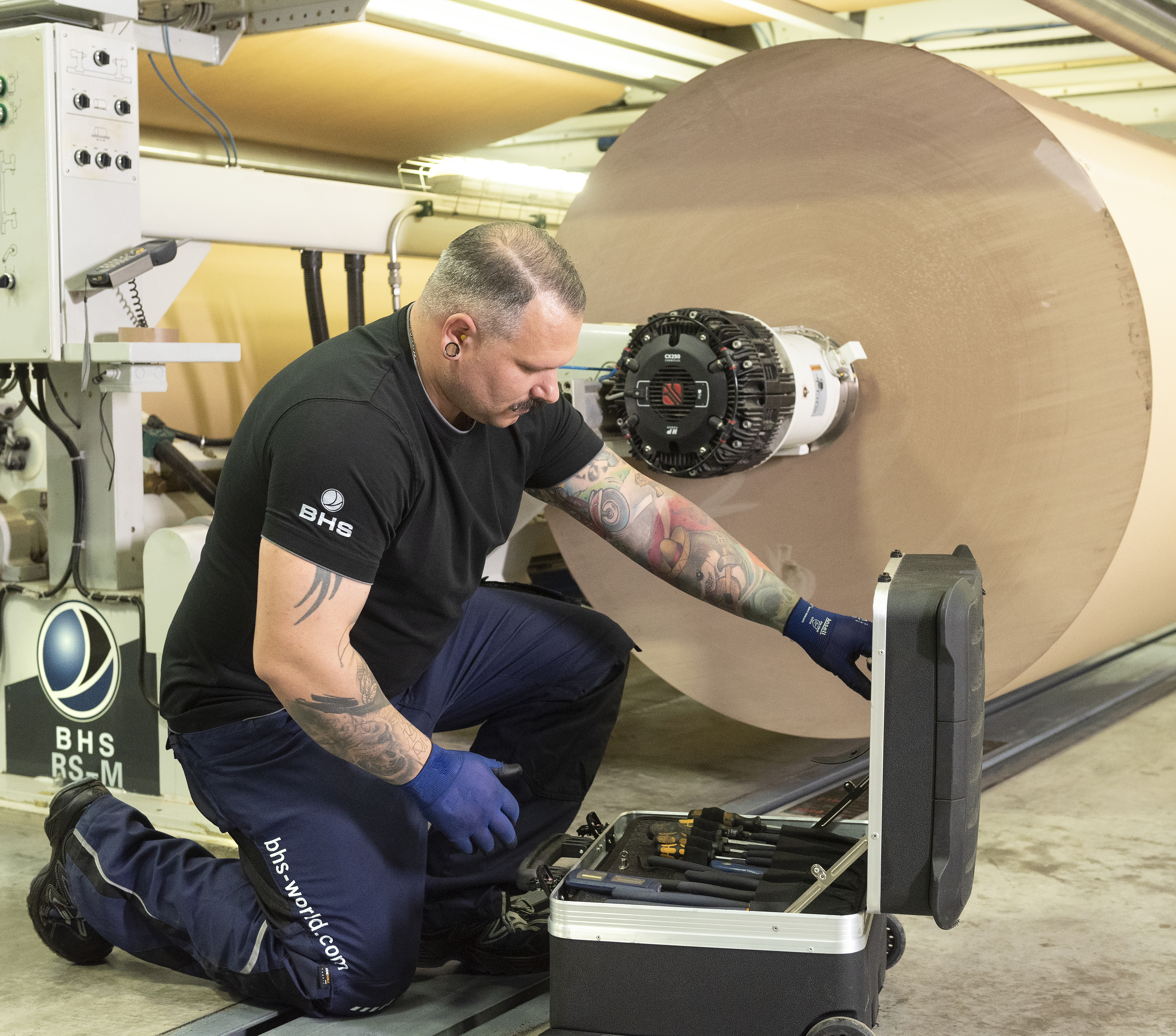 Price for Splicer Inspection
Inspection available
Short Description
Splicer inspection incl. repair and adjustment with the aim of identifying problems, tracing them back to causes, correcting them and optimally adjusting the splicer.
Inspection for function, safety and cleanliness, wear parts, adjustment. Preventive avoidance of splice breaks, problems with paper cutting (especially with heavy grades), insufficient bonding of splicing points
Customer Benefit
Minimization of downtime
Waste reduction
Increased production speed and splice reliability
Increased quality
Product Description
Splice safety and correct web tension are the keyfactors for high-quality corrugated board. Regular splicer maintenance increases production reliability and splicing speed.
Electronic data acquisition during splicing before and after service work (speed curve, web tension curve).
Functional test after completion of service work
Service protocol / documentation
Inspection of:
Roll diameter detection (laser sensor and Sonarbero) and width measurement (optimization of setting, if necessary)
Condition of brakes and replacement of brake pads if necessary
Condition of brake beam, clamping beam, knife unit/cutting and rubber rollers (replacement of knives if necessary; replacement of wear parts as required, such as nap foil, PTFE foil, etc.)
Condition of the guide and running rollers on the storage wagon; storage car chain and chain guides
Deflection and guide rollers (measurement of wrapping)
Carried out by 1 BHS technician
Duration
5 days (for 5 splicers)
Machine downtime
1-2 days