text.skipToContent
text.skipToNavigation

SHOP
Your access to the iCorr® universe
iCorr® App Store
In the iCorr® App Store gives you access to your apps and you can also discover other iCorr® solutions.
To the iCorr® App Store
---
iCorr® Operations Support
iCorr® OS offers intelligent alarming and the possibility to analyze and visualize production data. In addition, you receive 24/7 proactive support from our experts.
Go to iCorr® OS
NICE Wet End – the component package for your Wet End
NICE Wet End is a NICE solution that covers your entire Wet End. The package comprises two components – the SF Group and the DF Group. These package components can also be purchased separately as an alternative billing model. Take advantage of the NICE SF-Group, which features the most wear parts and lets you save big on your process costs. The NICE DF-Group rounds off our concept for the NICE Wet End. All capital-intensive wear parts are readily available and purchased by the running meter. As a full-package solution, NICE Wet End also includes the Bridge as well as the inclined conveyor belt.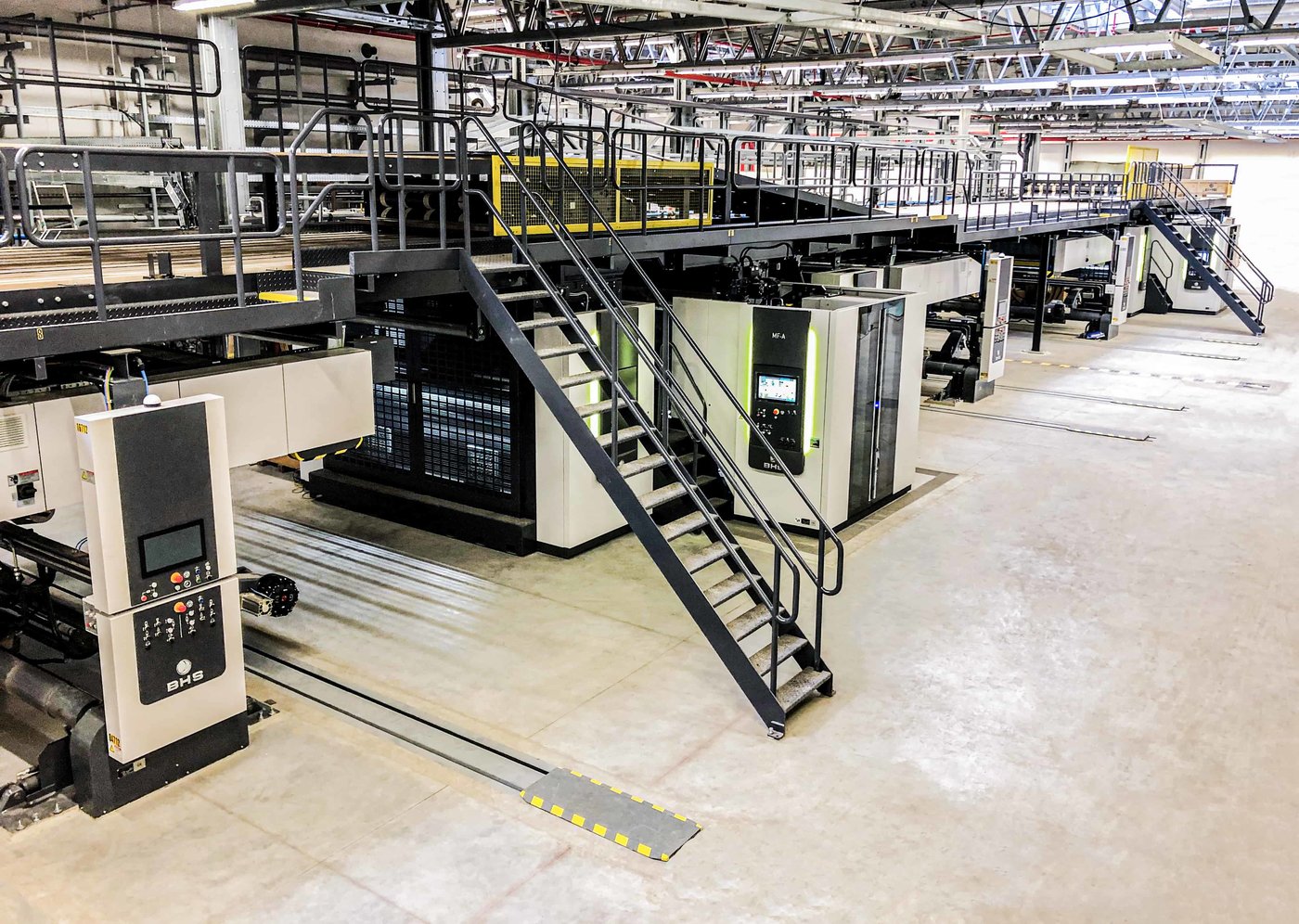 Products
Pressure belts
Rolls/cassettes
Glue rolls
corruLUB® lubricants
Defined wear parts for the entire SF group, incl. Reel Stands and Splicers
---
Service
Technical inspection
Installation and adjustment of corrugating rolls, glue applicator rolls and squeeze rolls
Maintenance and repair of corrugating rolls and cassettes
Emergency roll replacement
Paper analysis to determine abrasiveness
Consignment stock for common wear parts on site
Condition monitoring with remote service
Online access for BHS Corrugated experts
Products
DF-Belt
Drum laggings
Glue rolls for the Glue Unit
corruLUB® lubricants
Defined wear parts for the entire DF-Group and the Glue Unit
---
Service
Technical inspection
DF-Belt installation and commissioning
Consignment stock for common wear parts on site
Condition monitoring with remote service
Online access for BHS Corrugated experts